T R A N S C E N D
On iPad, iPhone, iPod Touch, and Web/Flash (new!)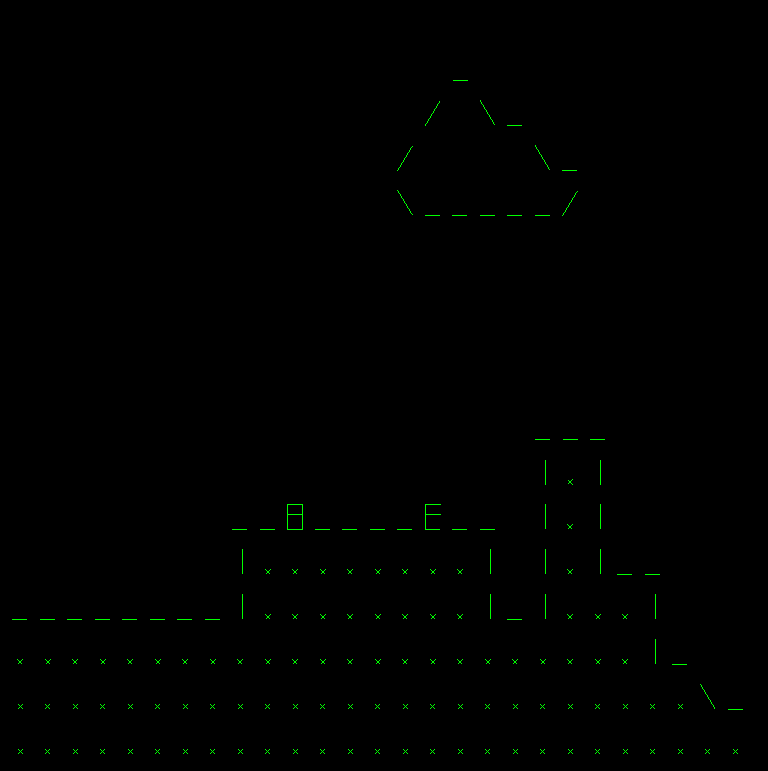 A short, simple notgame inspired by transcendentalism.

Go for a calming walk through a variety of settings, overcoming a few simple challenges along the way. You will meet a farmer, a poor student, and a bat, each of whom will share out loud highlights from Henry David Thoreau's Walden. Prior exposure to Walden or Thoreau's other writing is not assumed.

The art style is in ASCII - making Transcend visually like a roguelike. Although this is in spirit a role-playing experience, this is definitely not an RPG, dungeon crawl, or adventure videogame. This is as likely to be suitable for non-gamers as it is for gamers.

Try Transcend today and find out why this app was ranked in the Top 40 for Education!

For download or more information, search for "Transcend" on iTunes, or follow this App Store link. NEW: The full app is also available online, free, in Flash.


---
Table of Contents
---

Transcend Bonus Song/Audio A composition overlaying a royalty free track from Danosongs.com with Mackenzie's reading of Thoreau's writing, using selected clips from Transcend.

Listen to it streaming:



Or, right click the file link (1.7 MB download) to download it (Save As...).


---

Video Play Through Stuck? Want it skip right to a particular excerpt? You're in luck! Here's a video, showing Transcend from start to finish:






---

Adapted to Videogame Design Developers are not so much the keepers of fans as fans are the keepers of developers.

The videogames which people praise and regard as successful are but one kind. Why should we exaggerate any one kind at the expense of the others?

We are in great haste to construct a higher fidelity technology; but, it may be, we have nothing important to communicate that requires higher fidelity. As if the main object were to talk elaborately, and not to talk sensibly.

Most of the luxuries, and many of the so-called improvements of videogame technology, are not only not indispensable, but positive hindrances to the elevation of videogame design.

No videogame ever stood the lower in my estimation for having low fidelity graphics, yet I am sure that there is greater anxiety commonly to have fashionable visuals, or at least high definition and 3D graphics, than to have sound meaning.

I desire that there may be as many different videogames in the world as possible; but I would have each developer be very careful to find out and pursue his or her own way, and not a competitor's or a friend's or a professor's instead.

Videogame's capacities have never been measured. So little has been tried.

Our development time is frittered away by detail.

The mass of videogames are developed in quiet desperation.

It is a characteristic of wisdom not to do desperate things.

(All of the above are edits and adaptations of text from Henry David Thoreau's Walden - in particular, edits of excerpts that were selected and included in Transcend.)


---

Support/FAQ Credits

App: Chris DeLeon
Site leads to some of the other projects that I've worked on.

Audio: Gord Mackenzie, LibriVox.org
Free audiobooks of classics in the public domain.

Writing: Henry David Thoreau
Author of Walden.


---
All contents Copyright 2010-2011 Chris DeLeon